The English Department at The College of New Jersey (TCNJ) is offering a summer institute for English language arts teachers on "The Power of Story."  The four-day institute provides 20 hours of professional development, covers a wide range of topics, and is taught by TCNJ faculty.
In the Beginning Was the Story:  Ancient Narratives
Glenn Steinberg (facilitator on Day 1)

Ursula Le Guin once wrote, "There have been great societies that did not use the wheel, but there have been no societies that did not tell stories."  Storytelling is a constant of human culture.  But storytelling changes over time, and the way that people told stories in the Mediterranean world of the 7th century B.C.E. can be very different from the way that we tell stories today.  Encountering these other ways of telling stories in other times and cultures enhances our understanding both of specific texts from those other cultures and of storytelling in general.  We come away with a better sense of the foundations and potentialities of narrative.
In this day-long workshop, we examine how two ancient Mediterranean cultures told stories – the Greeks and the Hebrews.  We begin by examining a simple, formulaic kind of story from the Bible (the miracle story) – in order to practice structural analysis of narrative on a small scale.  Then we compare a longer narrative from the Bible (the story of David and Bathsheba from 2 Samuel 11-12) to a comparable narrative in Homer (the encounter of Athena and Telemachus in the first book of the Odyssey) – in order to compare and contrast the basic approaches to storytelling of the ancient Greeks and Hebrews.  Finally, we look globally at the contrasting principles for the overarching structure of stories in Homer (ring compositions) and the Bible (structure of repetition).
Glenn Steinberg (facilitator on Day 1)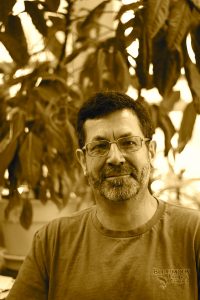 Glenn A. Steinberg holds a B.A. from Southern Illinois University at Edwardsville and an M.A. and Ph.D. from Indiana University Bloomington in English with a specialization in medieval studies. His research focuses on the reception of classical and medieval texts in England during the late Middle Ages and Renaissance with a particular emphasis on the evolving reputations of Virgil, Dante, and Chaucer from the fourteenth to the sixteenth centuries. He has published essays in Medieval & Renaissance Drama in England, The Chaucer Review, Chung Wai Literary Monthly, English Literary Renaissance, the Modern Language Association's Approaches to Teaching Chaucer's Troilus and Criseyde and the Shorter Poems, Refiguring Chaucer in the Renaissance, Studies in English Literature 1500-1900, Modern Philology, and Forum Italicum. He taught at the University of St. Thomas in St. Paul, Minnesota, for four years before coming to The College of New Jersey in 1998. He coordinated the Classical Studies program at TCNJ for many years and regularly teaches courses in classical, medieval, and Renaissance literature.
Return to Institute Information
Day 2:  Mí María: Disaster Narratives and the Language Arts Classroom by Lisa Ortiz