Professor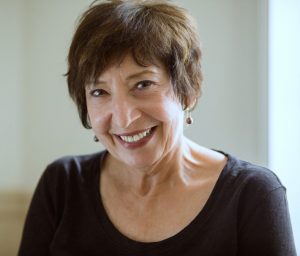 *https://ellengfriedman.tcnj.edu
Ellen G. Friedman received her Ph.D. (with Distinction) from New York University. She teaches graduate courses in contemporary literary theory, Holocaust studies, and modern and contemporary U.S. literature, and undergraduate courses in Postmemory and the Holocaust, Representations of the Holocaust, Gender and Democracy, and U.S. Literature, 1900-present.  Her books include Joyce Carol Oates, Breaking the Sequence: Women's Experimental Fiction, and  Morality USA. She has published articles in such journals as Ms. Magazine, PMLA, Modern Fiction Studies and given talks nationally and internationally.  She has just finished a Holocaust family history entitled The Seven, A Family Holocaust Story.
Holocaust & Genocide Studies-Interdisciplinary Minor
*This link will take you to an individual's web page. Material on this page is not controlled or maintained by The College of New Jersey and should not be considered official content of TCNJ's Web site. Authors of these pages are responsible for obeying all relevant laws and College policies, including those delineated in TCNJ's Computing Access Agreement and Web Page Policy.